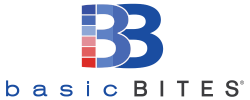 Indulge in Sweet Satisfaction while Safeguarding Your Enamel: Discover BasicBites, the 15-Calorie, Sugar-Free Soft Chew that Protects Your Teeth From Sugar Acids And Dry Mouth
Unlock the Power of Nature for Extra Enamel Support: Just two BasicBites a day will boost your enamel health by providing immediate and sustained neutralization of plaque acids, helping fortify enamel and supporting a healthy pH-balanced oral environment. Elevate your oral care today with BasicBites-Backed by Nature-Inspired Microbiome Technology from a Leading U.S. Dental School!
Taylor McFarland, DDS, dives into the ingredients of  BasicBites.
Tooth decay is still the most prevalent disease in adults and children, and its primary contributor is a low oral pH, indicating an acidic oral environment.
Say hello to BasicBites – our game-changing soft chews that are revolutionizing oral care. These remarkable mouthwatering chews are designed to boost enamel health by nourishing and activating beneficial pH-raising bacteria that naturally reside on your tooth surfaces. This nature inspired process supports a healthy pH-balanced oral environment, as well as extra enamel protection.

Don't settle for outdated solutions. Upgrade your oral care routine with delicious sugar free BasicBites and experience the future of a healthier, happier smile.

Recommended by leading dental professionals, just two BasicBites a day are clinically shown to help maintain enamel health
Revolutionary Prebiotic, Postbiotic Oral Microbiome Technology developed and tested at leading US dental school and backed by decades of research

Essential if you have dry mouth or a sweet tooth

Replenish and coat enamel with a vital blend of tooth supporting nutrients

Nourish beneficial pH-raising bacteria discovered in dental plaque
Activate production of tooth protecting buffers

Immediate and sustained neutralization of harmful sugar acids

Fortify enamel and support remineralization

Maintain a healthy and balanced pH-neutral oral environment

Available in mouthwatering chocolate and caramel flavors- Sugar, gluten and dairy free- just 15 calories each

120 count bag is a two month supply
New Quantity Discounts Available –
Free Shipping on All Orders.
Take the Bite for Enamel Health Today!

Cracking Nature's Code for Extra Enamel Support–
A Prebiotic, Postbiotic Oral Microbiome Breakthrough
Delicious BasicBites boosts enamel health by coating and replenishing teeth with our nature inspired arginine bicarbonate, calcium carbonate prebiotic, postbiotic technology. The oral microbiome is a community of billions of bacteria, some good (commensal) and some bad (pathogenic). World renowned university researchers discovered beneficial pH-raising commensal bacteria living on tooth surfaces. Arginine, an amino acid naturally produced in our bodies, was isolated as a key food source that nurtures these friendly tooth supporting microbes–a prebiotic process.
Maintaining a Healthy Oral Environment
When the beneficial bacteria consume arginine, they release alkali (base) as a byproduct–a postbiotic process. These buffers provide immediate and sustained neutralization of harmful sugar acids. This postbiotic process also helps create a pH balanced microbial ecosystem that favors oral health.
By mimicking the protective benefits of saliva, BasicBites also contains calcium, bicarbonate and carbonate. When teeth are in an optimal neutral or alkaline pH environment, the calcium in BasicBites is available to enrich teeth and support the remineralization process. Bicarbonate and carbonate provide additional buffering and help support the neutralizing activity of arginine.
BasicBites do not kill bacteria or add new living microbes that may never adapt to the oral microbial ecosystem. Simply put, BasicBites support enamel health by activating your mouth's defenses the way nature intended!
A Treat for You and Your Teeth
BasicBites are a seriously delicious oral care breakthrough and are essential if you have dry mouth or a sweet tooth. Available in chocolate and caramel flavors, each sugar free chew is just 15 calories and gluten and dairy free. Two BasicBites a day (after breakfast and at bedtime after brushing) are recommended for adults, teens, and children six and over. BasicBites can be chewed to coat tooth surfaces or enjoyed as a meltaway. Click here for Ingredients and Nutrition Facts.
As Seen in Dental Economics
I Have It – You Want It!
Howard S. Glazer, DDS, FAGD
"These little 15-calorie squares, in chocolate or caramel, are tasty and beneficial to your oral health in four ways."
Read full article
Bethany Montoya, Registered Dental Hygienist, shares her enthusiasm for BasicBites on Instagram. Share Link
Krysta Heath, Registered Dental Hygienist – "I'm obsessed with BasicBites." Find out why on TikTok. Share Link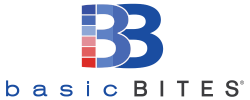 BasicBites on social media
New Quantity Discounts Available –
Free Shipping on All Orders.
Take the Bite for Enamel Health Today!

What are Dental Professionals Saying?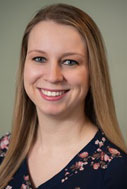 "I really love BasicBites and can't spread the word enough. BasicBites are the perfect product to simplify the critical task of balancing the oral pH environment. BasicBites contain the vital tooth protecting nutrients, arginine, calcium carbonate and bicarbonate, making this the perfect product of choice." Sarah Clark, RDH, IPDH

Sarah Clark, RDH, IPDH is a clinician, past President the Maine Dental Hygienists' Association, speaker, published author, adjunct clinical faculty member at Coastal Carolina Community College.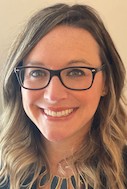 "Through my personal experience with Sjögren's Syndrome coupled with my dental hygiene background, I have become an expert on dry mouth (xerostomia) and methods to address its symptoms. BasicBites are a great and delicious tool to combat the effects dry mouth can have on your oral pH and your teeth. That's why I use BasicBites as a part of my daily routine." Brooke Crouch, RDH

Brooke Crouch is a registered dental hygienist, published author, national speaker, consultant, and Sjögren's patient. She is the founder of Brooke Crouch Dental Consulting LLC.
"Harmful microbes thrive in an acidic environment. Chewing BasicBites twice a day boosts the oral pH to neutral and creates a hostile environment for the acid trouble makers." Anne Nugent Guignon, RDH, MPH, CSP
Anne Nugent Guignon, RDH, MPH, CSP is a highly sought-after international speaker, prolific author, and RDH Magazine feature writer. She is a recognized expert on the oral microbiome, ergonomics, salivary dysfunction, cariology and erosive tooth wear, and employment law.
"As a pediatric dentist and a mom, I love that I can reach for BasicBites while wearing both hats. The fact that BasicBites cleanse the teeth as well as provide beneficial ingredients that boost enamel health and raise the oral pH (arginine, bicarbonate, carbonate, and calcium) make them the one treat I'm quick to recommend to all my fellow mom friends and dental professionals." Taylor McFarland, DDS

Dr. McFarland is a Board Certified pediatric dentist and a Diplomate of the American Board of Pediatric Dentistry, member of the American Academy of Pediatric Dentistry, and a member of the American Dental Association.
"BasicBites saved my son's teeth. Not only are they seriously delicious, but they work! The cutting edge science keeps the oral cavity's pH healthy while coating the teeth with tooth supporting nutrients that help keep your mouth happy and healthy!" Shannon Nanne, RDH
Shannon Nanne, RDH has spent most of her professional career focused on creating awareness of oral cancer and its side effects. She was the executive director of the Global Oral Cancer Forum 2016. She's authored articles in several publications and has sat on the Corporate Council for Dimensions of Dental Hygiene for almost two decades.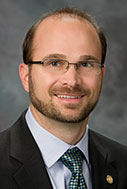 "Finally oral healthcare professionals have a way to improve saliva and nurture the growth of beneficial bacteria." Brian Nový, DDS
Dr. Nový is an international thought leader in the science of dental caries management and evidence-based dentistry. Dr. Nový is a Fellow in the American College of Dentists, the International College of Dentists, and the Academy of Dentistry International.
View Michelle Strange's Chairside chat video – Click here
Michelle Strange, RDH is a practicing traveling registered dental hygienist with a career spanning over 20 years. Michelle's primary focus and passion lie in patient care's educational aspects, which she curates for consumers and dental professionals.
"Two daily, delicious BasicBites can transform the way your patients think about daily home care! I love that patients can chew their way to a healthier oral pH. Compliance will never be an issue with these two great flavor options." Debbi Viger BHS, RDH, PHDH, FADH
Debbi Viger has 30 years of clinical dental hygiene, dental office management, and treatment coordination experience. She is past president of McHenry County Dental Hygiene Society and past chair of continuing education. She has published articles in leading hygiene publications.
BasicBites Help You Win the pH Tug of War in Your Mouth …
Pretty Sweet huh?