Revolutionary Oral Care Beyond the Brush
Protect teeth from the harmful effects of dry mouth and sugary foods and drinks
Delicious sugar free BasicBites® have been clinically shown to help maintain enamel health.
BasicBites contain a revolutionary prebiotic technology developed at Stony Brook University School of Dental Medicine.
Each 120 count bag is a two month supply – Free Shipping
It is now critical to boost your oral care routine.
Delayed dental visits, dry mouth and dietary sugars are causing a wide range of oral care issues. Delicious BasicBites are a sugar free candy-like chew that's actually great for your teeth. Yes- you read that right.
How They Work:
BasicBites work differently than other oral care products. Multi-action BasicBites coat and replenish teeth with a blend of vital nutrients that immediately neutralize harmful sugar acids, fortify enamel and help maintain a balanced and healthy oral pH environment. This natural prebiotic approach instantly activates your mouth's natural defenses that nurture the beneficial pH-raising bacteria discovered on tooth surfaces, while crowding out the harmful acid producing plaque bacteria.
Recommended by leading dental professionals, just two BasicBites® a day provide additional enamel support where brushing and flossing leave off. Take the bite for enamel health!
Now available in delicious Chocolate and Caramel Flavors!
New Quantity Discounts Available ⁠— Free shipping on all orders
A Tale of Two Hygienists Podcast – Who Knew Chewy Treats Could Be Good For Your Teeth!
Michelle Strange, MSDH, RDH, has been a dental clinician since 2000 and is currently a practicing hygienist, speaker, writer, and podcast co-host for A Tale of Two Hygienists.
BasicBites are essential for the millions of individuals with dry mouth. Dry mouth can damage your teeth by creating an acid oral environment that also favors harmful bacteria. BasicBites work differently than other dry mouth products. These mouth-watering chews coat teeth with breakthrough saliva mimicking technology. BasicBites immediately counteract and buffer harmful plaque acids, enrich and fortify enamel and support a sustained healthy oral environment.
Neutralize sugar acids, support enamel
BasicBites are coordinated to help protect teeth in several ways. BasicBites nourish the beneficial pH- raising bacteria that are naturally found in dental plaque. These good bacteria convert the arginine in BasicBites into tooth-protecting buffers that immediately neutralize plaque acids and help maintain a healthy oral pH. BasicBites also contain the tooth protecting mineral calcium that can enrich and fortify enamel.
Adults, teens, and children
Just two BasicBites a day (after breakfast and at bedtime after brushing) are recommended for adults, teens, and children six and over. BasicBites can be chewed to coat tooth surfaces or enjoyed as a meltaway. BasicBites are 15 calories each and are gluten and dairy free. Delicious BasicBites do not contain artificial sweeteners, flavors, or preservatives. As an added benefit, they are an excellent source of calcium.
Great Taste, Great Results
Two BasicBites a day are clinically shown to help maintain enamel health
Replenish vital tooth supporting nutrients

Nourish beneficial bacteria discovered in dental plaque

Activate production of tooth protecting buffers
Neutralize harmful sugar acids

Fortify enamel and help sustain a healthy oral pH balance
"I Love BasicBites. . . The Arginine/Calcium technology is very impressive. I discuss BasicBites in all my classes. Everyone needs to try them. I have a number of patients who are now using them routinely. I like the fact that they are also an excellent source of calcium."
Judy Bendit, RDH, BS
Judy Bendit, RDH, has presented programs at more than 300 dental and hygiene meetings in the United States and Canada. She currently holds an Adjunct Faculty position in the Periodontal Department, Temple-Kornberg School of Dentistry. Judy has written many articles on dental related topics, and has been a longstanding member of the ADHA and a Distinguished Member of the Pennsylvania Academy of Dental Hygiene.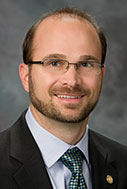 "Finally oral healthcare professionals have a way to improve saliva and nurture the growth of beneficial bacteria."
Brian Nový, DDS
Dr. Brian Nový is an international thought leader in the science of dental caries management and evidence-based dentistry. Dr. Nový is a Fellow in the American College of Dentists, the International College of Dentists and the Academy of Dentistry International.