What Professionals Say About BasicBites®
"I love BasicBites. . . The Arginine/Calcium technology is very impressive. I discuss BasicBites in all my classes. Everyone needs to try them. I have a number of patients who are now using them routinely. I like the fact that they are also an excellent source of calcium."
Judy Bendit, RDH, BS
Judy Bendit, RDH, has presented programs at more than 300 dental and hygiene meetings in the United States and Canada. She currently holds an Adjunct Faculty position in the Periodontal Department, Temple-Kornberg School of Dentistry. Judy has written many articles on dental related topics, and has been a longstanding member of the ADHA and a Distinguished Member of the Pennsylvania Academy of Dental Hygiene.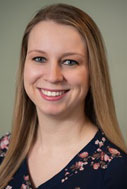 "I really love BasicBites and can't spread the word enough. Every office should have them available and every clinician really should know the value that they pack in them. BasicBites are the perfect product to simplify the critical task of balancing the oral pH environment. BasicBites contain the vital tooth protecting nutrients, arginine, calcium carbonate and bicarbonate, making this the perfect product of choice."
Sarah Clark, RDH, IPDH
Sarah Clark, RDH, IPDH is a clinician, past President the Maine Dental Hygienists' Association, speaker, published author, adjunct clinical faculty member at Coastal Carolina Community College, and also holds other various roles within the profession of dentistry, each with the common goal of advancing practice concepts.
"I can't believe we finally have a dental product that not only is good for our patients but also tastes good! BasicBites is a remarkable easy to use product that provides a neutralizing and moisturizing benefit to the oral cavity. BasicBites helps strengthen teeth with calcium and provides the amino acid arginine, which has been shown in the dental literature to help maintain a healthy oral microbiome. My patients and I love BasicBites!"
John C. Comisi, DDS, MAGD
Dr. John Comisi is an Assistant Professor at the James B. Edwards College of Dental Medicine, part of the Medical University of South Carolina, and has been in private practice of General Dentistry since 1983. He is a respected Key Opinion Leader, author, speaker and consultant. He is an Editorial Board Member for Dental Product Shopper magazine, a member of the Editorial Advisory Board of Dental Products Report and a Continuing Education Advisory Board member of Dental Learning. Dr. Comisi is a member of the National Dental Practice Based Research Network (NDPBRN) and the International and American Association of Dental Research.
"Educating patients about the importance of salivary flow and pH just got easier with BasicBites. Daily use of this product assists in improving both dry mouth and helping maintain a neutral pH. The combination of arginine to raise the pH and calcium carbonate to provide a protective coating for the teeth provides the benefits our patients need."
Karen Davis, RDH, BSDH
Karen Davis, RDH, practices dental hygiene in Dallas, Texas. She is an accomplished author and a member of the American Academy of Oraland Systemic Health and the American Dental Hygienists' Association. Karen is founder of Cutting Edge Concepts®, an international continuing education company.
"My patients chew BasicBites regularly because they want to. It's great having a breakthrough oral care product that tastes so good. As a speaker and advocate for BasicBites, I have the dental professionals try them during my seminars. Before I am even finished describing the science of BasicBites, they have already gone through the samples of these soft chews!"
Debra Grant, RDH, MA
Debra Grant, RDH, is a nationally renowned speaker, published author, educator and clinical practitioner. She was President of the Illinois Dental Hygienists' Association from 1999-2000. Debra has been influential and active in the American Dental Hygienists' Assoc. (ADHA) at the state and local levels.
"BasicBites are an outstanding concept. Anything we can do to maintain a healthy oral pH for our patients is helpful. The taste is quite good and this product will be a great alternative to a piece of chocolate!"
Ellen Grimes, RDH, MA, MPA, Ed.D
Dr. Ellen Grimes, RDH, is the Dental Hygiene Program Director at Vermont Technical College where she has taught in the Dental Hygiene Dept. since 1984. Her areas of expertise are: Dental Sciences, Medical Emergencies, Oral Pathology, Clinical Dental Hygiene and the Administration of Local Anesthetics. Ellen was the President of the Vermont Dental Hygienists' Association, 1993-1994.
"Finally, there is a chocolate flavored chewable that we can give to patients to support a healthy pH in their mouths. Thank you Ortek for having your product BasicBites available for our patients."
Fred S. Margolis, DDS
Dr. Fred Margolis received his B.S. and D.D.S. from The Ohio State University and his certificate in pediatric dentistry from the University of Illinois College of Dentistry. He was recently selected by Dentistry Today Journal as a "top clinician in continuing education for 2015." He has lectured internationally and is the author of Beautiful Smiles for Special People, a course manual for working with disabled patients. He is co-author of Pediatric Laser Dentistry, A User's Guide.
"I believe that all patients with dry mouth should use BasicBites on a daily basis. BasicBites helps support sustained base or alkali generation on tooth surfaces, while also providing calcium for the teeth. The ingredients in BasicBites are now recognized as one of the biggest breakthroughs in oral care. Finally I have a product that will assist my patients in helping maintain their healthy teeth and support a normal oral pH."
Liz Nies, RDH, BS
Liz Nies, RDH, is a clinician, author, consultant. While working clinically for 30 years, Liz was a recipient of IDHA Professional Achievement Award. Liz was on the cover of RDH magazine in 2013, and continues to mentor the next generation of Dental Hygienists.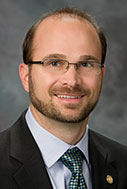 "I've been looking for a way to increase arginine in the mouth for awhile, and I'm thrilled to find one that tastes great and is simple to use. Finally oral healthcare professionals have a way to improve saliva and nurture the growth of beneficial bacteria."
Brian Nový, DDS
Dr. Nový is an international thought leader in the science of dental caries management and evidence-based dentistry. Dr. Nový is a Fellow in the American College of Dentists, the International College of Dentists, and the Academy of Dentistry International.
"As the founder of the NationalCancerNetwork.org, my team and I are always answering questions about the best products for dry mouth (Xerostomia). There are numerous dry mouth symptoms due to cancer therapy, medications and certain medical conditions. I am thrilled that BasicBites is a terrific option for everyone struggling with the effects of diminished salivary flow."
Debra Zafiropoulos, RDH
Debra Zafiropoulos, RDH, is President of the OralED Institute, a division of Delta Force Consulting Group. Debbie is a
tireless pioneer health crusader, educator and author dedicated to total health initiatives.This passion drove Debbie to
form the NationalCancerNetwork.org.