A Low Oral pH is the Main Driving Force in the Development of Tooth Decay which to this Day Remains the Most Prevalent Disease in Adults and Children
It's Time for a New Approach to Address this Significant Unmet Oral Care Need
BasicBites Soft Chews – Boosting enamel health by Unleashing the Power of the Oral Microbiome – Delicious sugar free BasicBites soft chews coat and replenish teeth with our breakthrough arginine bicarbonate, calcium carbonate microbiome technology. Just two BasicBites a day nourish and activate pH-raising commensal bacteria that are essential for enamel health. This prebiotic, postbiotic process provides immediate and sustained neutralization of plaque acids, creates an optimal oral environment that supports remineralization and a pH-balanced microbial ecosystem that favors oral homeostasis. This revolutionary microbiome enamel protecting technology was developed, tested and validated by world renowned dental school scientists who discovered the natural interaction between saliva and the oral microbiome.

BasicBites – They're

pH

enomenal!

Recommend BasicBites to your patients with dry mouth and those who consume excess fermentable carbohydrates. Patients and dental professionals can order online – Free shipping.
Cracking Nature's Code for Extra Enamel Health –
A Prebiotic, Postbiotic Oral Microbiome Breakthrough For Extra Enamel Support
Revolutionary Prebiotic, Postbiotic Arginine Bicarbonate and Calcium Carbonate Oral Microbiome Technology developed and tested at a US dental school

Replenish and coat enamel with a vital blend of tooth supporting nutrients

Nourish beneficial pH-raising bacteria discovered in dental plaque

Activate production of tooth protecting buffers

Immediate and sustained neutralization of harmful sugar acids
Enrich enamel and support remineralization

Help maintain pH balanced microbial ecosystem that favors oral homeostasis

Backed by decades of supporting science

Contains Maltitol Syrup and Xylitol for added benefits

Available in mouthwatering chocolate and caramel flavors – sugar, gluten and dairy free – just 15 calories each

Each 120 count bag is a two month supply
Unlocking the Power of the Oral Microbiome
Delicious BasicBites boosts enamel health by coating and replenishing teeth with our nature inspired arginine bicarbonate, calcium carbonate prebiotic, postbiotic technology. The oral microbiome is a community of billions of bacteria and there are hundreds of species in the mouth. World renowned researchers in the Department of Oral Biology and Pathology at Stony Brook University School of Dental Medicine discovered beneficial pH-raising bacteria that coexist with the harmful acid generating bacteria in microbial ecosystems on tooth surfaces.
Arginine, an amino acid naturally found in saliva, was isolated as a key substrate that nurtures these protective or commensal arginolytic pH-raising bacteria– a prebiotic process.
When the beneficial bacteria breakdown arginine, they generate alkali (base) as a byproduct– a postbiotic process. These buffers provide immediate and sustained neutralization of harmful plaque acids that helps inhibit tooth demineralization. This postbiotic process also helps create a sustained pH balanced microbial ecosystem that favors oral homeostasis.
The pH response of the mixed bacteria in salivary sediment with BasicBites in the presence and absence of glucose generating acid
Conclusion: Evaluation in this study demonstrated that BasicBites, in contrast to its control, is a powerful oral care product that helps maintain healthy teeth by sustaining dental plaque pH levels at or near neutrality even after the introduction of sugar.
Study conducted at Stony Brook University School of Dental Medicine and sponsored by Ortek Therapeutics, Inc.
Maintaining Oral Homeostasis
By mimicking the protective benefits of saliva, BasicBites also contains calcium, bicarbonate and carbonate. When teeth are in an optimal neutral or alkaline pH environment, the calcium in BasicBites is available to enrich teeth and support the remineralization process. Bicarbonate and carbonate provide additional buffering and help support the acid neutralizing activity of arginine.
As an added benefit, delicious sugar free BasicBites also contain Maltitol Syrup and Xylitol. These sugar alcohols are excellent sweeteners as they are not considered fermentable by acidogenic oral bacteria and could have other tooth supporting benefits.
BasicBites do not kill bacteria or add new living microbes which may never adapt to the oral microbial ecosystem. Simply put, BasicBites provides extra enamel support by activating the mouth's defenses the way nature intended and is backed by decades of science – Learn More.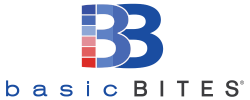 BasicBites on social media
New Quantity Discounts Available –
Free Shipping on All Orders.
Take the Bite for Enamel Health Today!

What Your Colleagues Are Saying About BasicBites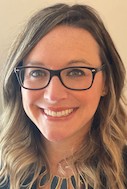 "Through my personal experience with Sjögren's Syndrome coupled with my dental hygiene background, I have become an expert on dry mouth (xerostomia) and methods to address its symptoms. BasicBites are a great and delicious tool to combat the effects dry mouth can have on your oral pH and your teeth. That's why I use BasicBites as a part of my daily routine." Brooke Crouch, RDH

Brooke Crouch is a registered dental hygienist, published author, national speaker, consultant, and Sjögren's patient. She is the founder of Brooke Crouch Dental Consulting LLC.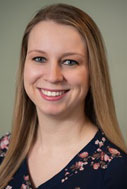 "I really love BasicBites and can't spread the word enough. BasicBites are the perfect product to simplify the critical task of balancing the oral pH environment. BasicBites contain the vital tooth protecting nutrients, arginine, calcium carbonate and bicarbonate, making this the perfect product of choice." Sarah Clark, RDH, IPDH

Sarah Clark, RDH, IPDH is a clinician, past President the Maine Dental Hygienists' Association, speaker, published author, adjunct clinical faculty member at Coastal Carolina Community College.
"Harmful microbes thrive in an acidic environment. Chewing BasicBites twice a day boosts the oral pH to neutral and creates a hostile environment for the acid trouble makers." Anne Nugent Guignon, RDH, MPH, CSP
Anne Nugent Guignon, RDH, MPH, CSP is a highly sought-after international speaker, prolific author, and RDH Magazine feature writer. She is a recognized expert on the oral microbiome, ergonomics, salivary dysfunction, cariology and erosive tooth wear, and employment law.
"BasicBites saved my son's teeth. Not only are they seriously delicious, but they work! The cutting edge science keeps the oral cavity's pH healthy while coating the teeth with tooth supporting nutrients that help keep your mouth happy and healthy!" Shannon Nanne, RDH
Shannon Nanne, RDH has spent most of her professional career focused on creating awareness of oral cancer and its side effects. She was the executive director of the Global Oral Cancer Forum 2016. She's authored articles in several publications and has sat on the Corporate Council for Dimensions of Dental Hygiene for almost two decades.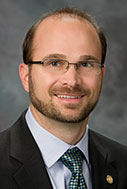 Brian Nový discusses BasicBites revolutionary prebiotic + postbiotic technology – Click here
"Finally oral healthcare professionals have a way to improve saliva and nurture the growth of beneficial bacteria." Brian Nový, DDS
Dr. Nový is an international thought leader in the science of dental caries management and evidence-based dentistry. Dr. Nový is a Fellow in the American College of Dentists, the International College of Dentists, and the Academy of Dentistry International.
View Michelle Strange's Chairside chat video – Click here
Michelle Strange, RDH is a practicing traveling registered dental hygienist with a career spanning over 20 years. Michelle's primary focus and passion lie in patient care's educational aspects, which she curates for consumers and dental professionals.
Another oral care breakthrough from Ortek Therapeutics
Introducing the Ortek-ECD® Electronic Caries Detection System
The Ortek-ECD was specifically designed to instantly detect occlusal cavitated lesions at the earliest possible stages – helping solve a major diagnostic challenge for dental professionals. 100% Sensitivity – 93% Specificity
Special Pricing – Just $650
"After just a few patients we achieved a terrific ROI with the Ortek-ECD. Even the most financially conscious practice owners will have a hard time not investing in such a useful tool." – Neville Hatfield, DMD
"I have used the ECD on over 200 patients, and I have never had a false positive. It's an amazing device that should be incorporated into nearly every dental practice. The ECD dramatically helps my patients and it can pay for itself in no time. I was so impressed with Ortek's university based technologies that I purchased stock in the company."– Brian Rosen, DDS

"The Ortek ECD has been a boon to my practice. Patients immediately accept this wonderful addition to my diagnostic regimen. The ECD paid for itself easily within the first day or two!"– Michael D Stern, DDS FAGD

"I have used the ECD on numerous patients, and it's extremely effective in detecting small cavitated lesions that may normally go untreated. The ECD scores are very reliable relative to the depth of the caries lesions."– Dr. Derek Zimbardi, DDS